Just came across a very cool product that I wanted to share, Caliper Covers for the Challenger
Made from aircraft grade aluminum (not sure what classifies something as being aircraft grade, but, it sounds fancy) these MGP Challenger Caliper covers look great and apparently are very functional. When I first saw the product listing, I didn't believe in the claims of functionality. They're caliper covers, and I just always assumed that caliper covers were purely a cosmetic upgrade.
However, the heat reductive properties of Aluminum, as well as the heat channels formed by the placement of the caliper cover, actually result in lower brake surface temperatures (of 20-50 degrees! a huge jump). Lower temperatures means lessened brake fade and increased performance and explains, ultimately, why even the most expensive big brake kits utilize similar covers.
Of course, the actual benefits don't stop there, either. Caliper covers are great for shielding brake dust and keeping that annoying stuff off of my alloy wheels. That helps to keep the wheels looking great– a plus considering that caliper covers highlight the wheels even further.
Of course, some people go for the same look by painting their calipers. This is definitely an option, but, one that will cost an equivalent amount to caliper covers, and be less removable if you wanted to return the brakes to stock down the road. Also, painted calipers wont offer the same brake heat dispersion or dust blocking benefits of covers. I used to paint the calipers on my older vehicles, but, with these aluminum covers now being available, I can't ever see myself going that direction again.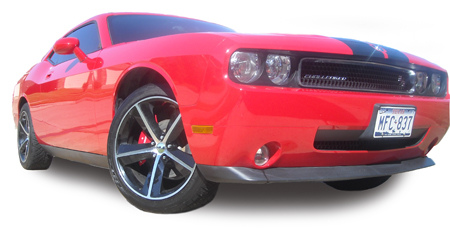 Ultimately, these are affordable, effective, and great looking modification pieces. I was really happy to get them and, even though the install took a little longer than advertised, was happy to install them. Coupling them with my DBA rotors, and Hawk HPP+ pads, I'm pretty certain my brakes are performing at a level comparable to a $6000 big brake kit for just a fraction of the price.